We didn't want Brexit! 


Nosotros no elegimos brexit! 

  

Nous ne voulions pas du Brexit!




       We hebben Brexit niet gekozen!

  

Wir haben den Brexit nicht gewahlt!
But now it's here Powerlite are creating solutions to make sure our units are extensively available throughout Europe.
It's easy to avoid duty and excess carriage costs by ordering from one of our many superb European Distributors listed below. Each company has extensive experience in classic cars and has access to the full Powerlite range.
Loco Classics carry a huge stock of Powerlite products at their base in Oirschot, Netherlands. With decades of experience, Jac Aerts and his team will be able to support you with great advice and any Powerlite unit.
Loco Classics, De Staad 12b, 5688 NX Oirschot, Netherlands 
T +31 (0)499 820 992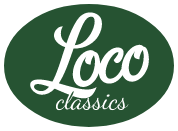 In addition, we are proud to be a premier supplier to SNG Barratt and our units are available at their branches based in Netherlands, France and Germany.
Check out our list of other Approved European Distributors below: