Powerlite featured in Classic Car Weekly
We were delighted to be featured in Classic Car Weekly (11 September 2019) having helped John Lakey solve some of the many issues he has encountered during his Austin A60 Cambridge restoration project.
John has converted this classic to run a five-bearing MGB engine, which doesn't come without its problems. He came along to our workshops in Brierley Hill and was impressed by the set-up, including the amount of stock carried plus the bespoke manufacturing facilities.
We were pleased to be of assistance, supplying him with a RAC184MS starter, in addition to a high-capacity MGB alternator. Glad to be of help John.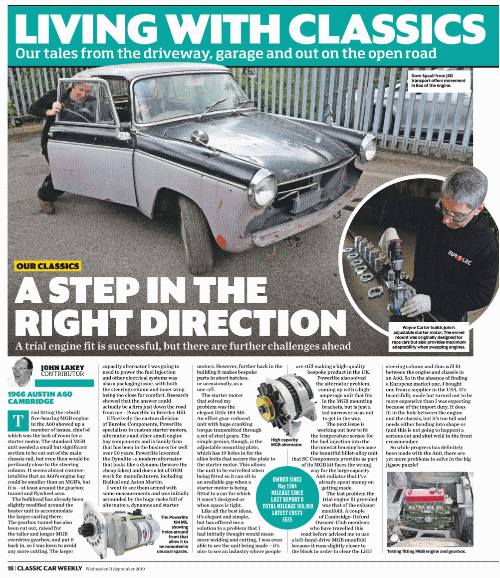 See the full article above or download here as a pdf.