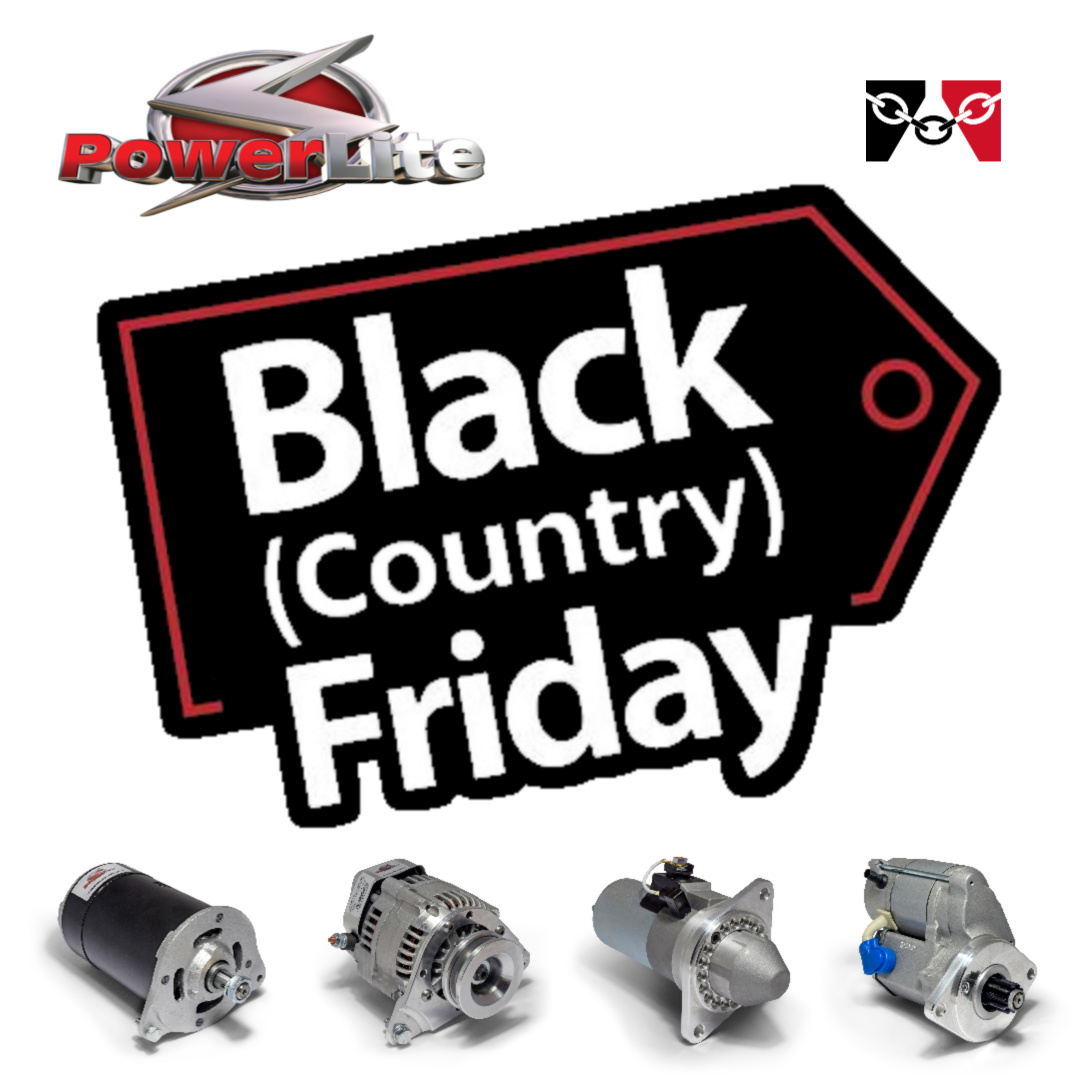 10% OFF EVERYTHING
1 day only sale - Friday 29th November
In the run up to the Christmas sales, we have well and truly jumped on the bandwagon... but with our own unique, local twist.
This Friday will see our first ever "Black (Country) Friday", where we will be offering a further 10% discount off all Powerlite stock items.
Bostin!
High Torque Starters
Lightweight Alternators
"Dynalite" dynamo conversions
Lithium Ion Batteries
Powerstart Bike Starters
Just enter code BCF2019 at checkout to get your 10% discount or contact our sales team on 01384 261984 to place your order.
As they say here in the Black Country, "Tara a bit, bab..."