Powerlite Slimline Starter Motors - the answer to a tight fit
Perhaps the biggest problem facing any car builder is space - very often "standard" component parts are simply too big or too bulky to fit into the tight space left over once you've added the chassis, steering column or gear linkage.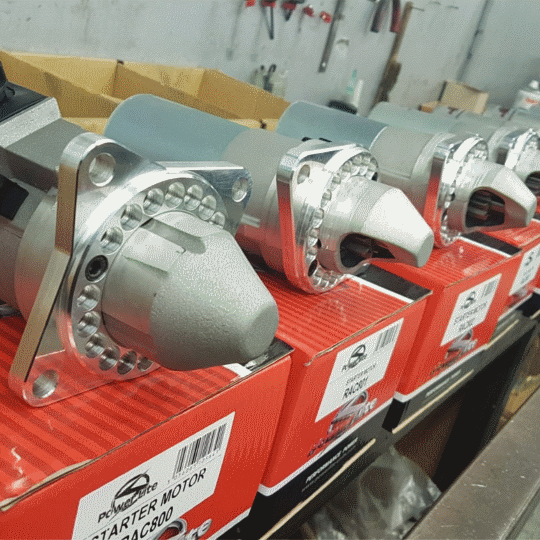 To combat this, we have invented a superb range of high torque starter motors that are not only versatile and easy to fit, but deliver a huge amount of cranking power. Powerlite's "Slimline" range of high torque starters are a plug and play answer to fitting and starting problems on a multitude of engines.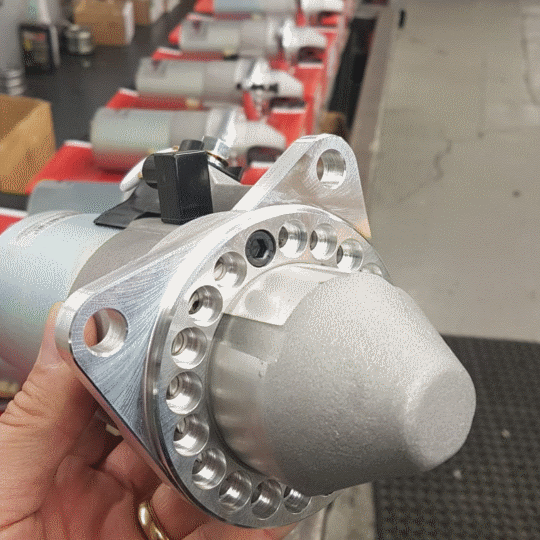 Typically weighing in at a skinny 3.0 kg, all units have been designed, tested and built by skilled auto electricians at our plant in Brierley Hill. The basic design of the Slimline unit mirrors a pattern used on Honda engines, where a powerful 1.6 kW motor has been constructed using an epicyclic gear box for extra oomph when the key is turned. They contain an in-built solenoid, teeth patterns have been matched to originals and boss sizes mimic the footprint of the engine aperture for easy fitting.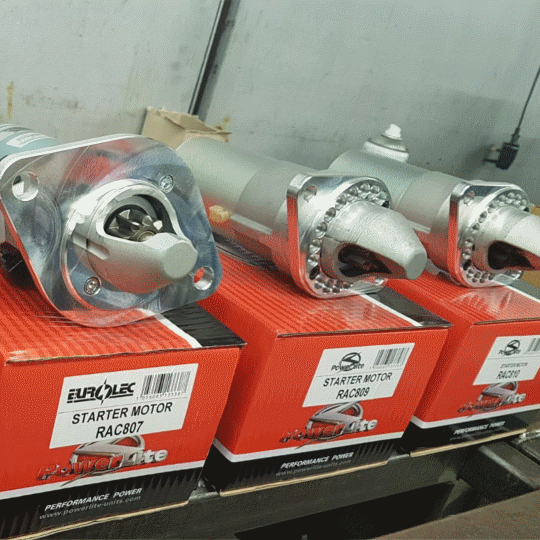 If that wasn't enough, we have also added a PCD of cap screw holes so the front bracket can be easily removed and then "clocked" into the best position to avoid pesky things like engine blocks and exhaust manifolds.
A broad range of fitments include all A Series engines, Ford Pinto, X Flow and Pre X Flow, and special "made-to-measure" units are available on demand.
Give us a call for more details!