Powerlite Products & Customer Service Praised
Isn't it just great when you receive fantastic feedback on both your products and customer service! Praise was heaped on us by Don Anderson in Fortyfication, the magazine for GT 40 Enthusiasts - part 19 of his detailed reporting of his Southern GT40 rebuild.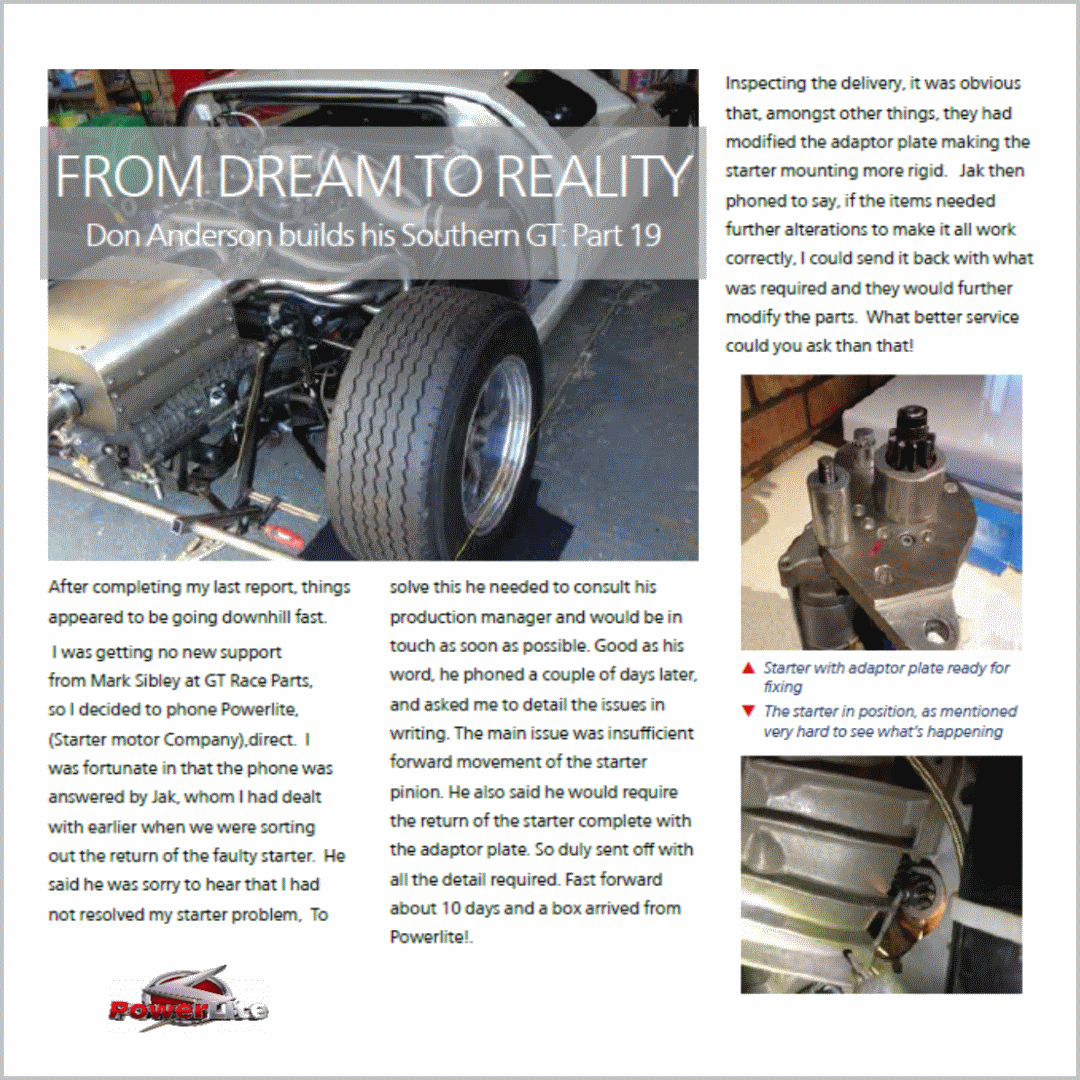 Powerlite always goes that extra mile to help - it's all in a day's work for us, but it's great to be recognised for doing so. Many thanks to Jak and Jason. View the article here.