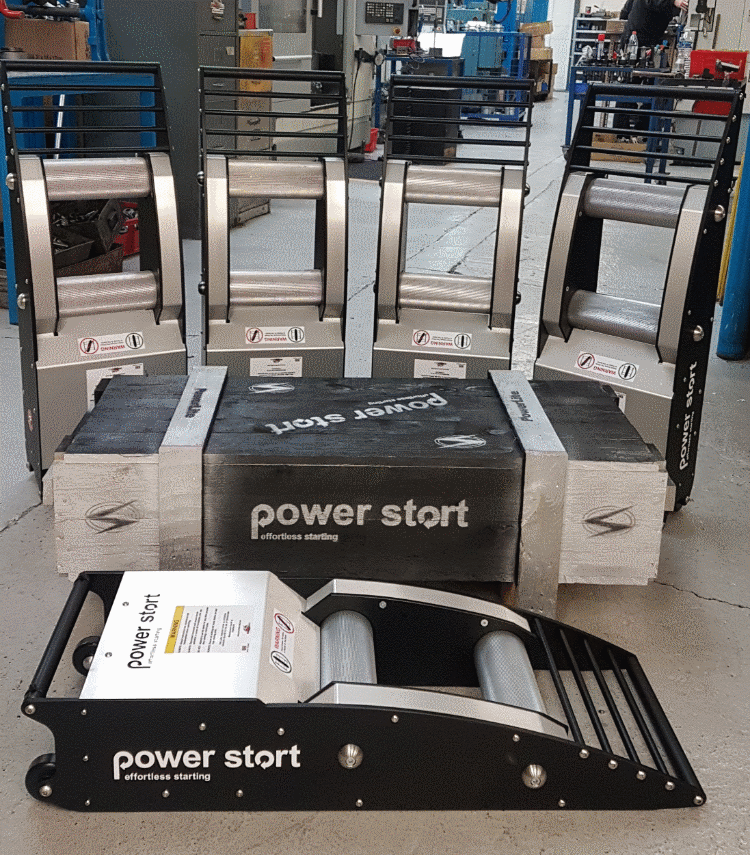 The Powerstart remote motorcycle starter is manufactured here in the UK by our in-house dedicated engineering team using the latest technology and material.  It's unique, ergonomic design, combined with powerful cranking capacity make it perfect for effortless starting in either the garage or paddock.
The Powerstart comes complete and "ready to go" with everything you need.  You can operate the bike starter with the simple footswitch mechanism, or, for extra ease of use, see our Powerstart Pro model that also has unique remote key fob.
Used and trusted by top race teams and enthusiasts all over Europe, the Powerstart combines the best of British workmanship, design and ingenuity to provide the perfect, effortless start every time.
Stocks will sell out soon so please get in touch to secure your order!